Make Real Change By Helping Stella's Girls.
When you invest in Stella's Girls, your contribution makes an immediate change in a young woman's life.
Your Generous Investment To Change a Girl's Life Each Month:
Will Contribute to STEM and ART Programs.
Each $30 you donate to Stella's Girls; you provide a STEM or Art kit to a girl who is furthering her education in those areas, allowing her to excel along with her male peers. Because of your help, she will be more successful.
Will Combat Period Poverty.
Stella's Girls combats period poverty in Southern Maryland and across West Africa.
We recently provided 1500 women and girls with hygiene products, bras, and panties to the homeless and impoverished populations in service areas.
Stella's Girl's has helped over 200 women make reusable, green, menstrual products who would have had to use rags or worse.
$25 is all it takes to help fund supplies to make reusable pads and donate to people locally.
Contribute to Ongoing Tutoring and Mentoring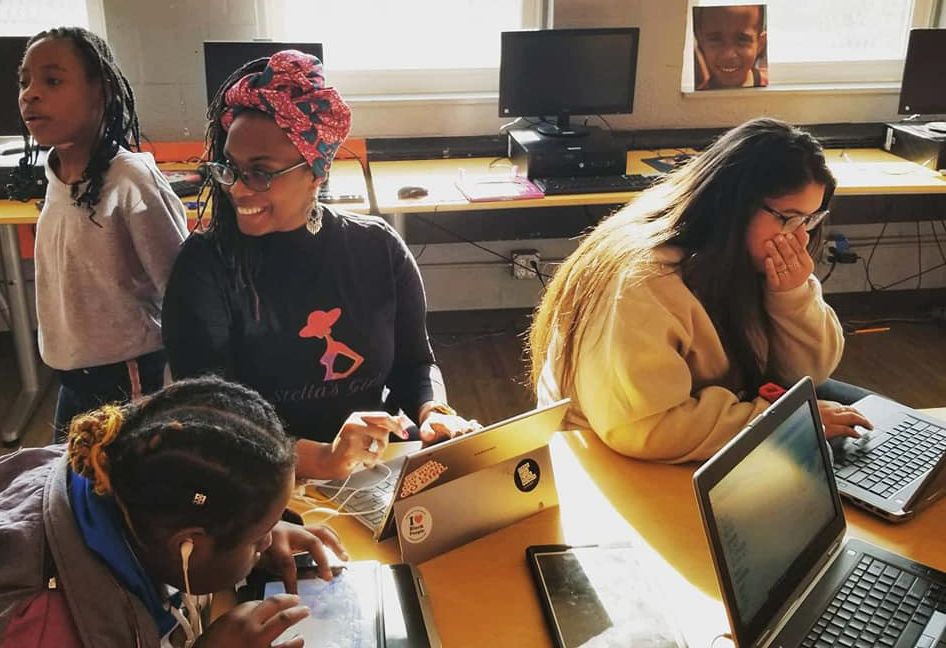 Stella's Girls provides mentoring and tutoring programs for young girls throughout the United States. Each mentee gets 10-12 hours of help with homework, coding, having someone to talk to or guide them in life skills development. we have transitioned these programs to a virtual space during the pandemic. With your kindness, we can keep these programs throughout the year.
Honor Someone Special
You can dedicate your donation to Stella's Girls to a friend, family member, or someone whose work you admire. It is a wonderful gift for someone who is with us or to honor someone who isn't.